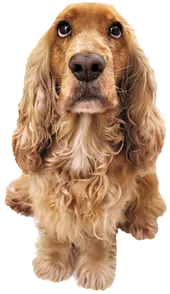 Tazewell Pike Animal Clinic is proud to serve the Corryton TN area for everything pet related. Our veterinary clinic and animal hospital is run by Dr. Joanne Hibbs, who is a licensed, experienced Corryton veterinarian.
Tazewell Pike Animal Clinic was founded in 2000 by Dr. Joanne Hibbs in a beautiful old house in the Gibbs community of Corryton in Northeast Knox County. The house was renovated into a fully equipped hospital capable of diagnostic, preventive medicine, emergency medicine, surgery and dentistry. We were honored by the welcome we received from the community.
As our practice grew, Dr. Tracy Dewhirst, Dr. Lori Smith and Dr. Meghan Zeise joined the team and each complimented our commitment to compassionate care of our patients. We all work together to assure that our patients receive the highest quality care we can offer. We also have a truly dedicated staff that understands that our goal is to care for your pets as if they were our own.
In 2010 we updated and expanded our facility so we would be able to offer the latest standards of veterinary care. In 2012 we added digital radiology which improved our diagnostics and allows us to send images instantly for evaluation by board certified radiologists.
At Tazewell Pike Animal Clinic we are dedicated to the health of your pets. We understand that they are a special part of your family and we are committed to their well being. It is important to all of our team to be there to ensure your animal has a long and healthy life by offering the best preventive health care when they are young to the necessary diagnostics and care as they age. We appreciate and value the confidence and trust that you place in us for the care of your pet.